Prestige Apartments News Blog
Bringing you the latest news about our serviced apartments and other accommodation, Ocean Village and other areas we have property in, news about Southampton and Hampshire that might be of interest to guests, and relevant news regarding property rental and lets.
DATE: October 2018
Chapel Riverside Apartments: PRESTIGE APARTMENTS NEWS

Introducing our new apartments in Southampton's Chapel Riverside waterside development (part of the Itchen Riverside project); these apartments are located in a prominent position on the River Itchen and have direct connections to Ocean Village as well the centre of the city. We're offering modern, well furnished and fitted one-bedroom properties within a gated complex – ideal for professionals or university staff on long contracts or people looking for somewhere to stay while they sort out their relocation in Southampton.


DATE: September 2018
Facebook Page: PRESTIGE APARTMENTS NEWS

Just a reminder about our Facebook page, it's had a bit of a makeover recently with a smart new look; please come and give us a 'like'; view some of our newest properties, see a slide show or two and explore our properties via the internal pics of our new Ocean Village apartments. Just click here for the Prestige Apartments Southampton Facebook Page»
DATE: August 2018
Time for Tea?: SOUTHAMPTON, OCEAN VILLAGE INFO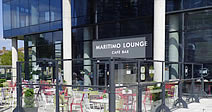 If you are staying with us in one of our Ocean Village apartments you'll be pleased to find there's lots of choice when it comes to eating out in the area. Today we're posting a quick dining out link» so you can see what's on offer in and around Ocean Village Marina – and that includes everything from Spanish (La Regata), Greek (Sulas Greek Taverna) and Indian (Bayleaf kitchen); to traditional British pubs (the Duke of Wellington, the Red Lion or the Dancing Man Brewery), fish and chip places (Mike's Fish & Chips Restaurant) and fast-food burger joints – in fact something for every taste! There are plenty of tea and coffee houses too, both the big chains and local independent cafés (Café Fumee).
[PHOTO RIGHT: ©Prestige Apartments Southampton]


DATE: July 2018
New Apartments: PRESTIGE APARTMENTS NEWS

Introducing the newest in our range of less expensive Marina apartments, this one-bedroom property is comfortably furnished using all brand-new modern furnishings. Ideal for young professionals working on long contracts in Southampton and surrounding areas.
DATE: June 2018
Local Courses & Classes: SOUTHAMPTON NEWS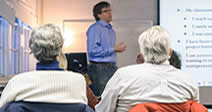 Many of you, our guests at Prestige Apartments, are living temporarily in the city while undertaking a work placement, a short-term contract or University placement – but just because you're living away from home doesn't mean you have to give up on leisure courses and classes. The following link, from discoverSOUTHAMPTON, offers leads on a host of ideas, many are one-day or short-term classes or courses, ideal for short-term visitors; they cover topics as diverse as drumming, yoga, health walks, tae kwon do, singing, computer coding, language conversation groups and dance classes; and if you're staying here with the family there are courses and classes for all age groups too. See here for more information».
DATE: April 2018
A top place to earn a living: SOUTHAMPTON BUSINESS NEWS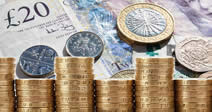 It's great to know that Southampton is now recognised as one of the top cities to earn a living in the UK. Research by TotallyMoney has revealed that it's in third place after Crawley and Derby. The same research found that Southampton was also 10th best for cost of living. TotallyMoney said: "We hope our research will prompt people to consider a wider range of areas when thinking about changing careers or moving home." At Prestige Apartments we already know this as we work with many of the city's bigger employers providing accommodation for temporary staff or for new staff relocating to the area. See full article».
DATE: March 2018
Destination Southampton!: SOUTHAMPTON NEWS
A great article from the Independent discussing how 2018 will be the year that Southampton really becomes a destination in itself! It discusses Southampton's plans to modernise and revamp, with new buildings, shops and hotels, and the revamping and upgrading of the waterfront and cultural offerings. The centerpiece is the revamping of the Guildhall Square: with Studio 144, its new arts complex, and new homes for the John Hansard Gallery (contemporary art) and the Nuffield Southampton Theatres. See here for more information».
DATE: February 2018
South Coast Business Work 2018: SOUTHAMPTON BUSINESS NEWS
South Coast Business Works 2018 is returning for its seventh year running, bringing together businesses from a range of industries to share knowledge and forge new business relationships. This year it's at a new venue – St Mary's Stadium, home to Premier League football club Southampton F.C. The theme this year is boosting business on the South Coast and discussing the impact of Brexit on local businesses. There'll be topical seminars, guest speakers from the business community, opportunities to talk with local businesses leaders, and question and answer sessions. This link gives full information».
DATE: January 2018
New Year, New Address: PRESTIGE APARTMENTS NEWS
It's January and we're wishing everyone a Happy New Year – and letting you know our new office address. We'll now be operating from office space in the Ocean Village Innovation Centre (OVIC) and our new address is:
Prestige Apartments Letting Company Ltd
OVIC Innovation Centre
Suite 58b , 4 Ocean Way
Southampton, SO14 3JZ
[PHOTO RIGHT: ©Prestige Apartments Southampton]
DATE: December 2017
Business Groups and Networks: SOUTHAMPTON BUSINESS NEWS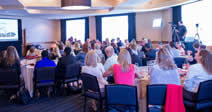 The majority of the guests we welcome to Prestige Apartments are business people, so this month we're passing on some useful links for Business Groups and Business Networks in Southampton and Hampshire. These include various networking groups, business organisations, federations and local chambers of commerce and business directories for Soutampton and Hampshire. There are also links to specialist lists for businesses in the marine and aerospace industries. See here for more information».
DATE: October 2017
New Airline at Southampton Airport: SOUTHAMPTON NEWS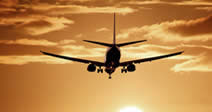 October sees the launch of yet another new airline flying to and from Southampton Airport – Powdair will be starting flights to Sion, Switzerland from the 15th December. Powdair is a new airline that will connect eight European airports with their base in Sion, the capital of the Swiss canton of Valais. Their 17/18 flight timetable starts on Thursday 14th December and specialises in winter sports flights (with free ski carriage), but are also ideal for cost effective business flights to the area. Average fares will be around the £140 mark. See here for more information» from Southampton Airport on the launch of this new service.
DATE: September 2017
New October German-style beer festival: SOUTHAMPTON NEWS
Advance warning for beer lovers! – a new Oktoberfest-style beer festival will be held in Southampton this October, running from Thursday 26th to Sunday 29th. The four-day event, modelled on the Munich Oktoberfest will be held in a huge marquee erected in Southampton's Guildhall Square and promises a real carnival atmosphere. Visitors will be able to enjoy beers, served in traditional 'Steins', from right across the continent. The event is also going to be a celebration of Bavarian culture and food and will feature Bavarian-style entertainments, traditional bands and a German fair. See here for more information».


DATE: August 2017
Fitness tips for business travellers: BUSINESS TRAVELLER NEWS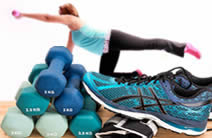 Business travellers sometimes find it hard to maintain a regular fitness regime so we're posting some tips to help you exercise while you're away. One of the advantages of one of our serviced apartments in Southampton is room –  room to spread out and follow your exercise regime in the privacy of your own home-from-home – with private shower facilities on-hand to refresh you after the work-out and fabulous marina views as you work your abs. So our fist tip is to suggest you bring along a few easy-to-pack pieces of exercise kit, a skipping rope, a yoga mat, hand grips and some resistance tubing are a good start – and if you're travelling by car then include a few hand weights too – with just these items you can easily create your own all-round fitness circuit. Warm up with some skipping and then work in exercises such as squats, lunges, press-ups, sit-ups, planks and bench presses. Alternatively use the apartment TV or your own computer to find exercise and aerobics videos, or relax and stretch with some yoga. If running/jogging is your thing then the Southampton Marina area is a great place for a run, with brilliant views – and longer runs are a great way to discover the City of Southampton itself! Other easy fitness tips are to use the stairs, rather than the lift and to walk to work if possible.


DATE: July 2017
The Ocean Rooms: OCEAN VILLAGE NEWS
Hot on the heels of the Maritimo Lounge opening, we're pleased to let you know about another great addition to Ocean Village; this time its The Ocean Rooms, a swish new beauty salon. They're offering a huge range of beauty services, everything from massage and manicures, to laser treatments, tanning and hair removal – they even offer dedicated treatments for men! Their luxurious, ultra-modern salon is in the Blake Building on Admirals Quay; and we're delighted to now have a beauty salon on our doorstep that we can recommend to our guests in apartments in Ocean Village.
[PHOTO LEFT: ©Prestige Apartments Southampton]
DATE: June 2017
The Maritimo Lounge: OCEAN VILLAGE NEWS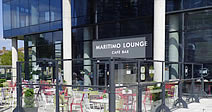 Introducing the Maritimo Lounge, a new cafe bar in Southampton Marina, now fully open and a very welcome addition to the Marina eateries. We, at Prestige Apartments, have tried and tested the Maritimo Lounge and would fully recommend our clients try the cafe bar when looking for good food and evening entertainment. Maritimo Lounge, is in Moresby Tower, right on the harbour; and the bar is packed with reference to the SS France (the longest ship built in the C20th) which sailed from Southampton to New York. They've even managed to source some of the ship's light fittings and used them in the Lounge! From time to time watch this space where we'll advise of forthcoming new venues in the Ocean Village Marina area.
[PHOTO RIGHT: ©Prestige Apartments Southampton]
DATE: May 2017
Tips on picking a serviced apartment for business travel: PROPERTY NEWS
A large proportion of Prestige Apartment's rentals are to business travellers, or are temporary corporate lets for staff visiting the Southampton area – this useful article» discusses the various things they, or their business travel managers, should consider before booking a serviced apartment. Looking at things like minimum stays, business discounts, the facilities in the local area, insurance cover and safety checks. And speaking of discounts – we, at Prestige Apartments, are always happy to discuss discounts with our business clients, just ask what's available – be it for bulk bookings, long stays, or regular contracts.

DATE: April 2017
Ocean Village History: SOUTHAMPTON NEWS
A lot of the accommodation we rent out can be found in the prestigious Ocean Village Marina Area of Southampton. It's a lovely area to live, with modern apartment accommodation, shops, bars, cafes, restaurants, a cinema and the marina itself – but it hasn't always been like that. Back in 1986 it was a rundown area of old warehouses and sheds that had formed Southampton's Princess Marina Docks. We recently came across an article detailing the history of Southampton's Ocean Village and how the waterfront development has grown to become one of the most attractive areas of the the city; certainly a great place to spend some time. Read the full article here».
[PHOTO RIGHT: Photo © Peter Facey (cc-by-sa/2.0), showing part of Ocean Village Marina in 2007, the blue hoardings show part of Admirals Quay while being redeveloped.]
DATE: February 2017
Photos of our Ocean Village Serviced Apartments: PRESTIGE APARTMENTS NEWS

We're adding new photos to the gallery at the moment! Have you seen our gallery of images from our Ocean Village Southampton apartments? – take a look here». With Prestige Apartments, what you see is what you really do get, we guarantee that the photos we use on our website are of our actual apartments (unlike other accommodation sites which often use generic picture agency shots!).

See the News Blog Archive for earlier items